European Tourism Club also undertakes dedicated marketing campaigns in partnership with major events such as the Best travel in Europe Best Face Best Fashion You in Europe Best Dance and to position Europe as a must visit destination.

Language courses for Club members


We provide our group courses free of charge to our competitors.
The ETC Language School has been teaching English since 2017. Most of our students took the English courses which are the most popular among our courses. If you want to learn English, you have found the best language school for you!
The European Tourist Club Language School opened in June 2017 and has become a favorite language school for many. Most of our students are also interested in learning English, so we can provide different levels of different groups to all those who want to learn English.

Our company all English courses are prepared by the teachers, a dynamic, youthful team, with a family atmosphere.
Why do you need to learn languages?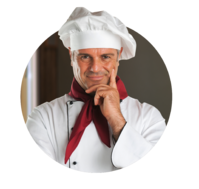 English is the world's number one mediator language. 440 million people mother tongue
about 3 billion people speak and understand English
English is the official working language of the European Union
Why do you learn European languages?
Every nation can best express itself in its own language and acquaint itself with its culture. The diversity of Europe is based on the different languages.
Learn about Europe's cultures
-
Learn about Europe's languages!
Communicative group language courses
Do you want to talk fluently? You're in the best location!
In the schools of the ETC Language School, the education is carried out in groups that allow ideal learning environments. When determining the maximum number of our groups, we also considered the guidelines set by the Adult Education Act.
Our group courses are offered free of charge to contestants.
Choose a city for our course offer!
Please fill out the form above.
Use and enjoy the opportunities given by our club!